DeOxify
"Ooooo I love DeOxify, really helped with my wrinkles!"
— Amanda, Verified DeOxify Customer
---
---
It's one of nature's most powerful antioxidants, and it's clinically proven to help defend and improve the skin from within. It's called astaxanthin, and DeOxify contains a pure, potent, vegetarian megadose!
Defend the Skin From UV Rays and DNA Damage
Reduce the Appearance of Fine Lines and Wrinkles
Calms Redness from Inflammatory Stress
100% No BS, 90-Day Guarantee
Subscribers save 10% on every bottle
Free shipping on every order!
Dr. Chasan, on DeOxify:
Around the office, we call it "skin rust" - it's the damage caused by free radicals. They could come from sun exposure, cellular metabolism, an unhealthy diet… even aging! Whatever the case, they're not good for the skin… and the solution is to send in antioxidants to neutralize them. Astaxanthin is one of my favorites - it has clinically studied benefits for the skin - so we've produced an ultra high potency version of it in DeOxify.
- Dr. Paul Chasan
What do customers
think of DeOxify?
Customer Reviews
Write a Review
Ask a Question
10/31/2021
Donald G.

United States
DeOxify
Since I received it I have taken it every day. I can not say I am ready to jump fences yet. I have only been taking it about 22 days now. If you ask me this question according to you note of ordering; You aid after 30 days one should see the difference. I can say yesterday at 70 years old. I cleaned all the windows on the out side of my home. Hedged all the bushes that needed it. Racked leaves and then mowed the lawn. Now I will say my *** was tired. But I did it.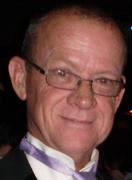 06/25/2021
Christina L.

United States
DeOxify - Immunity Booster
I was impressed that Astaxanthin, the active ingredient in this supplement is stronger than Beta-Carotene 40X, Vitamin E 100X, CoQ10 800X & Vitamin C 6000X!! Talk about a powerful free radical scavenger. I am using it as an immunity booster especially during this pandemic. What a valuable addition to my life!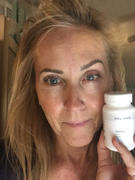 04/17/2021
Debra K.

United States
01/18/2022
Victoria F.

United States
Deoxify
I have been taking DeOxify with Inner Light noticed I have not had the cravings that I used to have.. I started in Nov. Will keep you posted
01/13/2022
Mona H.

United States
The Del Mar Laboratories 90-Day Guarantee
Try DeOxify for a month. Or save by subscribing, or ordering 3-month or 6-month packages. No matter what you choose, you're protected by our no-hassle, guarantee: love what DeOxify does for your skin, or your money back.
100% No BS, 90-Day Guarantee
Subscribers save 10% on every bottle
Free shipping on every order!