PCO Pro
"Definitely noticing more bounce and snap after adding PCO Pro to my routine."
— Rachel, Verified PCO Pro Customer
---
---
An ancient skincare secret, now upgraded to modern perfection! PCO Pro helps protect your skin's elastin, its "snap back" protein. For firmness, tightness, bounce and glow, PCO Pro is a must-have.
Keep Jowls Tight and Firm
Lifts Drooping Eyelids
Firms Whole-Body Crepiness
100% No BS, 90-Day Guarantee
Subscribers save 10% on every bottle
Free shipping on every order!
Dr. Chasan, on PCO Pro:
It's a skincare secret as ancient as Athena - and today, thanks to modern extraction technology, this long-forgotten remedy is being reborn. This new extract is for any woman who wants snappy, bouncy, brilliant skin… you know the look: that tight, even complexion, like she just walked out of a cosmetic clinic. PCO Pro helps support elastin tissue, so it can be an essential part of a woman's "look young" routine.
- Dr. Paul Chasan
Defense Against Elastase
Just like Achilles had his weak heel, your elastin has a fatal flaw: an enzyme, called elastase. Elastase will gobble up your elastin, like Pac Man chomping down dots.
When this savage little enzyme is set loose, the results are inevitable: saggy, droopy, hanging skin. What else would you expect when your "snap back tissue" gets degraded and destroyed?
No matter how comprehensive your skincare routine, if you're not defending against elastase, you're going to experience sagging and drooping.
PCOs to the Rescue
ProanthoCyanidin Oligomers - known in short as PCOs - are just what your elastin has been craving. We've derived our PCOs from grapeseed oil, to deliver everything you need to keep your skin snappy, tight and bright.
Nothing else protects your elastin - the protein responsible for the bounce, softness, and snap in skin - like PCO Pro does. And nothing else improves your skin complexion, hydration, and helps produce and protect more collagen at the same time.
PCOs are an incredible new innovation in skincare. While they've been around since the ancient days via Grape Seed Oil, the unique process we developed with our Del Mar Laboratories clinicians has perfected the art of extracting PCOs from grapeseed oil. This extraction delivers an amazing 95% yield for unbelievable potency.
What do customers
think of PCO Pro?
Customer Reviews
Write a Review
Ask a Question
07/04/2022
Leslie H.

United States
07/21/2021
Gloria D.

United States
Filled
I'm always really happy to try your new products. PCO is no exception. Ever since I've used it I feel that I am filled in! All my cracks and crevices on my face are filling in nicely and even in the morning when I first wake up. I'm a swimmer so I'm in chlorine a lot and using collapure and your other products help maintain moisture. And PCO seems to keep my lines more filled in.Keep up all your good work it's really helping me sincerely Gloria D.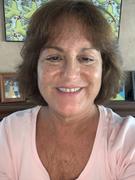 07/04/2021
Debra K.

United States
05/02/2022
Nancy H.

United States
PCO Pro is Proactive!
PCI Pro and so far I've seen a difference in my jaw line sand chin area. I gave it 4 stars because it's only been a short period of time, but I see a difference and can't wait to see what this product can do after months of use. Excited to see!
04/16/2022
Sherry S.

United States
I bought this product in hopes to help with crepey skin on the inside of my arms. I have only been taking it for one month. 2 x day. It is helping but I plan on giving it probably 6 months to see the final outcome. To my surprise taking these products has literally stopped the bruises I had been getting on my arms whenever I would hit something or bump my hands or lower arm and get an instant small red mark that would last for 2 or 3 weeks. GONE. It is quite remarkable. I'll take these for this "very" mature skin forever. Thank you Dr. Chasan
The Del Mar Laboratories 90-Day Guarantee
Try PCO Pro for a month. Or save by subscribing, or ordering 3-month or 6-month packages. No matter what you choose, you're protected by our no-hassle, guarantee: love what PCO Pro does for your skin, or your money back.
100% No BS, 90-Day Guarantee
Subscribers save 10% on every bottle
Free shipping on every order!