Total Package Serum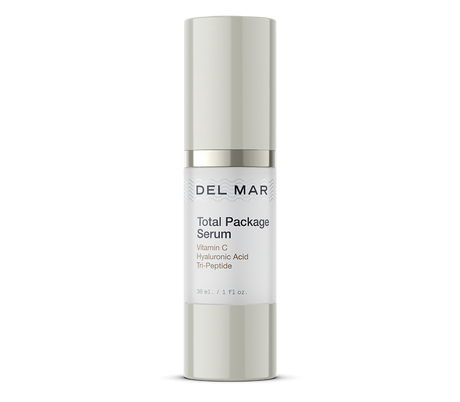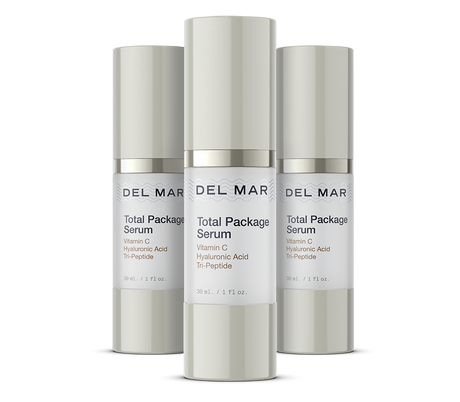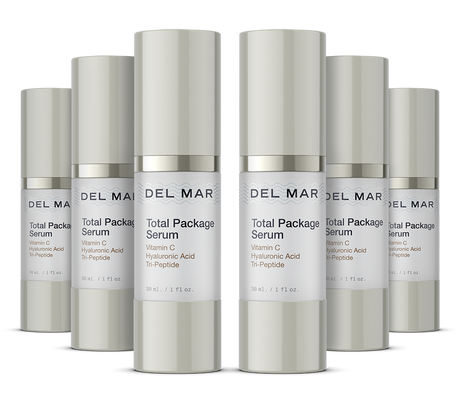 "This replaced five different products, and my skin looks even tighter and smoother."
— Christie, Verified Customer
---
---
Your new "one and done" anti-aging treatment, Total Package Serum is here to…
Lift and tighten the look of sagging, drooping skin
Smooth out the appearance of fine lines and "etched in" wrinkles
Dramatically boost moisture, firmness and plumpness
Clear up dark spots and brighten the complexion
100% No BS, 90-Day Guarantee
Subscribers save 10% on every bottle
Free shipping on every order!
You Truly Need One Skincare Product - This Is It
Total Package Serum is a silky, "one-and-done" daily serum for smoothing, firming, clarifying and adding moisture to your face. It's everything you need for that "total package effect."
Imagine replacing all of your topicals with this one little vial, and getting even better results. Its ingredients have been clinically shown to deliver visible, touchable changes to your appearance in just 14 days.
Targets All Four Signs Of Aging
Aging skin isn't one issue… it's four of them.
Fine Lines & Etched-In Wrinkles: Also known as "dynamic wrinkles," these are caused by repeated muscle contractions, which pull your skin into muscular grooves around your eyes and lips.
Sagging, Drooping Skin: Also known as "static wrinkles," these are formed by years of gravity's pull, especially as our collagen-elastin matrix weakens.
Dry, Dull Skin: It's natural for the skin to lose moisture and plumpness over time, as skin gets weaker, and the body produces fewer moisture-catching agents.
Dark, Splotchy or Leathery Skin: Free radicals from sun exposure, diet, and other lifestyle factors can really wreak havoc on our complexion, leaving it rough and full of dark spots.
Each of these problems has their own root cause… so each one needs its own targeted solution.
The Total Package, In One Daily Serum
Every drop of Total Package Serum is bursting with five potent ingredients, to give you maximum coverage.
Argireline: some people call this peptide "botox in a bottle", because it targets your dynamic wrinkles - those are the fine lines and creases you get around your eyes, and your mouth.
Matrixyl Synthe-6: this peptide targets dynamic wrinkles - the fine lines - which have become etched-in, static wrinkles. Lab tests showed 62% less wrinkle depth, and a 77% increased "tightening effect" in those problem spots.
Hyaluronic Acid: it's one of the hottest ingredients around, and for good reason! It helps your skin attract and hold onto moisture like nothing else, for a beautiful lifting, plumping effect.
Stay-C: If your face is dull, leathery or showing dark age spots, you'll love this patented Vitamin C extract. It's clinically shown to help improve your skin's brightness, and also help reduce the look of redness, acne, and even sun exposure!
How Much To Use & When To Use It
Use Total Package Serum twice a day, morning and night, for best results. It's a perfect "base layer" to apply under your SPF, concealer, or any other makeup. The formula melts into your skin with no flaking or residue. Results get better with time, so make sure to stock up for the best savings and results.
The Del Mar Laboratories 90-Day Guarantee
Try Total Package Serum for a month. Or save by subscribing, or ordering 3-month or 6-month packages. No matter what you choose, you're protected by our no-hassle, guarantee: love what Total Package Serum does for your skin, or your money back.
100% No BS, 90-Day Guarantee
Subscribers save 10% on every bottle
Free shipping on every order!