Enjoy the holidays WITHOUT gaining 10 pounds
With Halloween behind us and Thanksgiving around the corner, the holiday season is in full swing.
While the holiday season is a wonderful time of fall foliage, traditional gatherings, parties, steaming mugs of apple cider, pumpkin pie, and coziness all around…
 
There's a dark side to this season that I know many of us would like to avoid.
The holiday season usually means weight gain...
Followed by January resolutions to lose the weight.
You what that typically means - strict regiments of food restriction and intense exercise—both of which are unsustainable.
That's what usually happens. But if you follow a few simple tips, you can enjoy the holidays without gaining an extra ten or fifteen pounds.
Here are three proven, easy strategies for enjoying the holiday season without experiencing the dark side of the months ahead: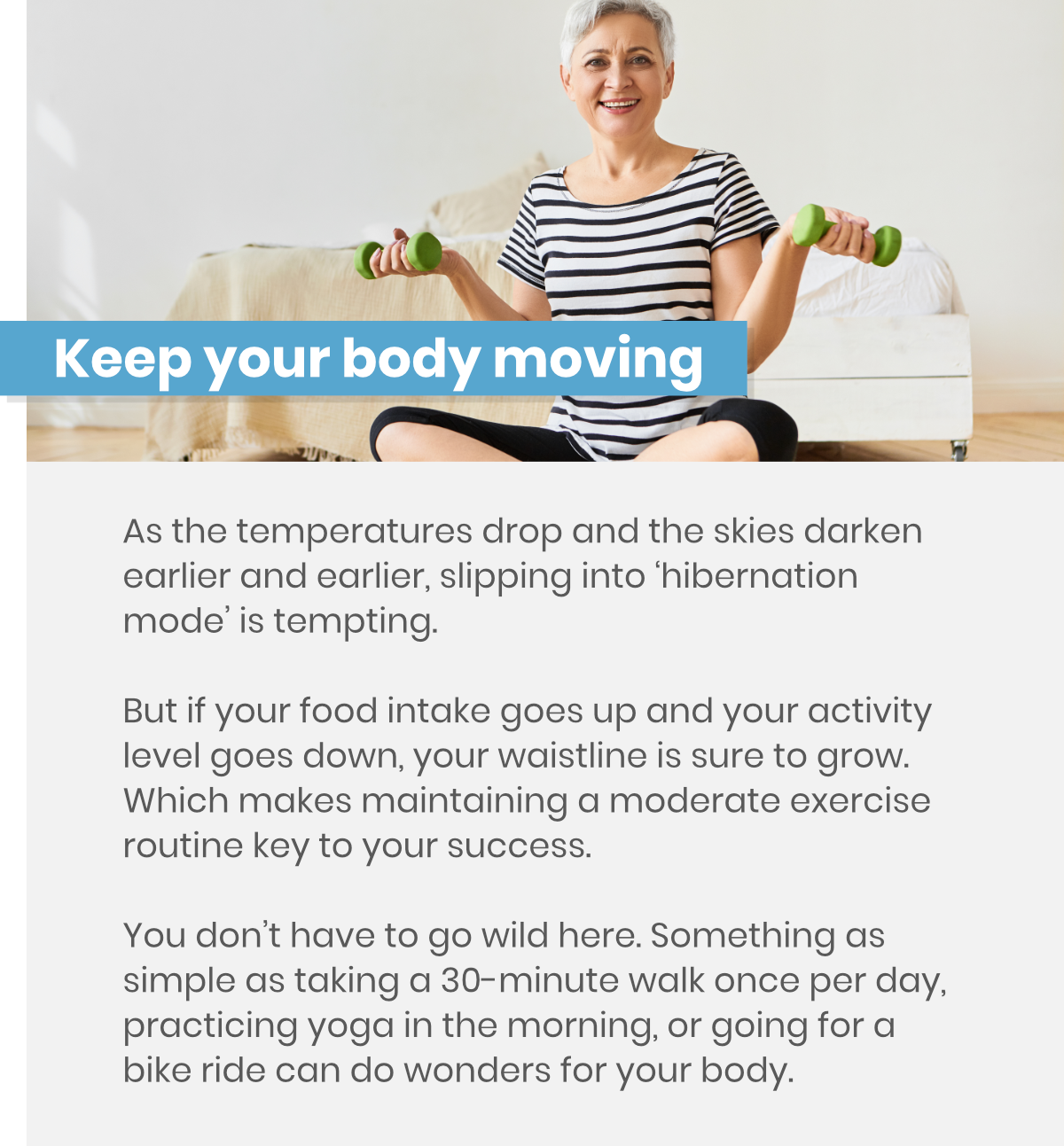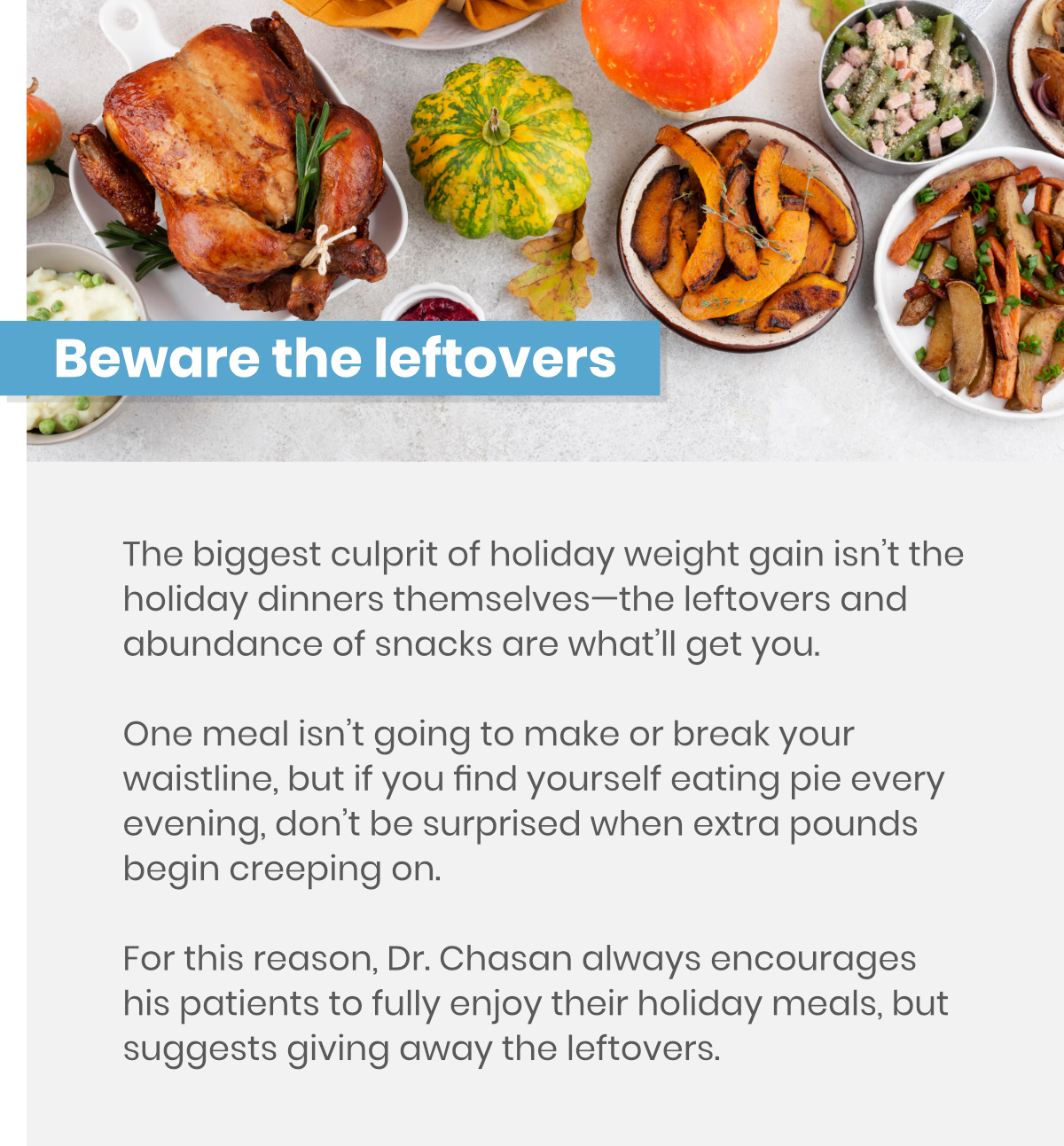 If you keep your body moving, are mindful of keeping leftovers around, and make resting a priority over the coming months, I can all-but-guarantee that you won't feel like an overstuffed sausage come January 1st.
Which means there'll be no need to jump on the New Years diet & exercise bandwagon.
One more thing before I sign off for today:
Don't forget about our early bird Black Friday special!
On NOVEMBER 21 our Early Bird Event begins, where you can enjoy 40% off all of our health formulas, while ensuring access to our limited stock.
If you'd like to participate…
To your health,
Sandra Wright
Assistant to Dr. Chasan
P.S. You'll only unlock the 40% savings by signing up for our Earlybird Event. When Black Friday hits, there'll be a storewide 33% discount on all products, for everyone—so this is your chance to save an additional 7% while guaranteeing you can place your order before we run out.