InnerLight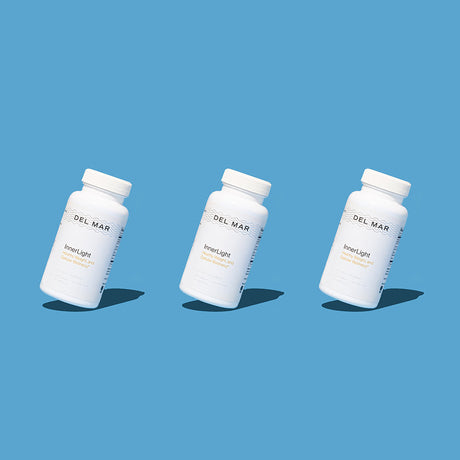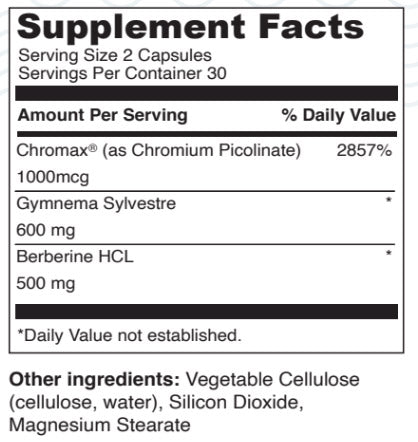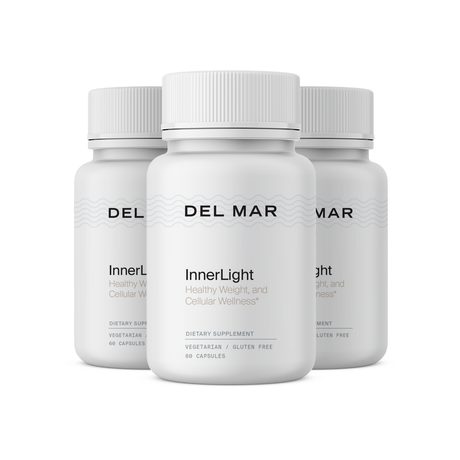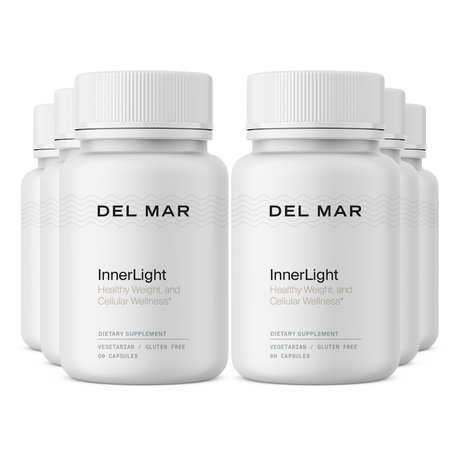 "Love it! Lost weight, feel great!"
— Lori, Verified Innerlight Customer
---
---
Activate your "youth metabolism" with InnerLight. With ingredients clinically proven to help you lose weight, crush cravings before they even start, and help keep blood sugar levels balanced.
Supports Healthy Weight Loss by Reigniting Your Metabolism
Neutralizes Out-Of-Control Cravings
Reboots Your Body to Burn Excess Calories Instead of Storing Them
100% No BS, 90-Day Guarantee
Subscribers save 10% on every bottle
Free shipping on every order!
The Root Cause Of Mid-Life Weight Gain?
If you're over 25 and weight gain is "just happening," then your metabolism could be fast asleep.
Even worse? Diet and exercise won't be enough. All because of an enzyme called AMPK. It's found in every cell in your body, and it's your "master metabolic switch."
When your body needs lots of energy, your AMPK switches on. So you burn food calories for energy… and when there aren't enough food calories, you start to burn fat, too.
But when you put more food in your body than it needs, your AMPK switches off. That way, your body can store away this energy for another day.
This worked great for our ancestors. For them, eating was feast, or famine. AMPK helped them store extra calories during the feasts, so they'd have fat to burn during the famines.
But for most Americans today, every day is a feast! We get way more calories than we need for our daily activities. And when that goes on for years or decades, our AMPK "downregulates".
It's like an early retirement for your metabolism. Your AMPK is sleeping the day away. And even mild diet and exercise don't wake it up. No wonder the pounds seem glued on!
InnerLight: Activate Your AMPK And Reignite Your Metabolism
InnerLight was designed to kickstart your AMPK, reduce your cravings, and get your metabolic furnace running like it did when you were a kid.
This breakthrough formula combines three powerful, natural ingredients that are clinically proven to aid in weight loss.
Ingredient 1: Berberine
Berberine is an alkaloid extracted from various plants, including goldenseal root, barberry bark, and Oregon grape root. And the studies are compelling: Berberine has been clinically shown to help patients lose pounds of belly fat, by activating AMPK1. For many customers, it's worked when nothing else has done the trick. And as the Natural Medicine Journal states:
"…activating AMPK can produce the same benefits as exercise and dieting on weight loss. One way to appreciate berberine's potential is to think of it as having the same effect on a patient as increasing exercise while at the same time restricting calorie intake." 2
Ingredient 2: Chromium Picolinate
Chromium is a natural mineral found in many foods. When combined with picolinic acid, it can neutralize out-of-control cravings before they even start, and minimize emotional triggers linked with overeating. Simply put, reduced cravings means reduced calorie intake, which helps to prevent AMPK overload.
In an 8 week study published by the National Library of Medicine, it was discovered that Chromium Picolinate lowered food intake and crushed the cravings and hunger pangs in overweight women. 3
Ingredient 3: Gymnema
Gymnema is a plant native to India and Asia, and its original Hindi name - gurmar - literally means "the sugar destroyer." Eastern Ayurvedic doctors have used it for centuries to treat blood sugar and weight problems.4
Gymnema molecules imitate sugar molecules in your body and bind to sugar receptors in your mouth and small intestine. When this happens, those receptors reject real sugar so that your body doesn't process it, and in turn you avoid an insulin spike. Because of this process, your cells don't go into fat-storing mode.
A recent study showed that – over a twelve-week period – overweight people who took Gymnema lost an average of 7.49 pounds!
The Key to Healthy, Successful Weight Loss
InnerLight is the culmination of years of research and clinical studies, resulting in a weight loss formula designed to address the root cause of why you gain weight! Activate your AMPK, crush your cravings, and enjoy the natural energy and youthful body that you thought were behind you.
Healthy Weight Loss
Improved Energy Levels
Comfortable Digestion
Clinically Tested Ingredients
Try InnerLight and see for yourself what our customers are raving about! No matter which package you choose, you're protected by our no-hassle, money-back guarantee. If you don't get results, simply let our friendly customer service team know within a year to get a quick, no-hassle refund!
What Do Customers Think of InnerLight?
Click Here To Choose Your InnerLight Package Now
Frequently Asked Questions
What is the full list of ingredients? Are there any allergens?
InnerLight contains clinical doses of Berberine HCL, Chromium Picolinate, and Gymnema Sylvestre. It is free of allergens and is Gluten-Free, Soy-Free, and Dairy-Free.
How do I take InnerLight?
Simply take two small, vegetarian capsules, with your first two meals of the day.
How exactly does InnerLight work?
InnerLight resets your metabolism and tells your cells to use food for fuel instead of storing it as fat for a famine that won't ever come. Start shedding that excess weight, feeling more energy and youthful vigor thanks to the proprietary blend of powerful compounds in InnerLight!
How long does it take to see results?
Most people see noticeable results in about 4 weeks. Some may see results a little sooner, and some may see results a little later. That's why we have a 365-day, no-hassle, money-back guarantee. It's also why we suggest ordering 3 or 6 bottles – that gives you three to six full months to invite InnerLight into your life, and see just how well it works for you!
Are There Any Side Effects?
The ingredients in InnerLight have been clinically shown to be healthy and effective. But anyone on medication for blood sugar, or P450 medication, should check with their physician.
Try InnerLight Today
Once customer said that InnerLight "is like liposuction in a capsule." While your results may vary, one thing is for sure: InnerLight can kickstart your AMPK, ignite your metabolism, and help you lose weight like nothing else out there.
Click Here To Choose Your InnerLight Package Now
The Del Mar Laboratories 90-Day Guarantee
Try InnerLight for a month. Or save by subscribing, or ordering 3-month or 6-month packages. No matter what you choose, you're protected by our no-hassle, guarantee: love what InnerLight does for your skin, or your money back.
100% No BS, 90-Day Guarantee
Subscribers save 10% on every bottle
Free shipping on every order!