RejuvaTress
"OMG my hair is ACTUALLY growing back and thicker!"
— Stephanie, Verified RejuvaTress Customer
---
---
If you've got thinning, lackluster hair, your follicles need help! RejuvaTress is triple-action formula to support beautiful, lustrous hair growth, and help you defeat follicle failure. With Dr. Chasan's P3 Hair Protocol, RejuvaTress can help you hair look better than it has in years!
Protect Hair Follicles From Destructive Chemicals
Provide Nutrients for Healthy Hair Growth
Push Nutrients to the Scalp, for Maximum Potency
100% No BS, 90-Day Guarantee
Subscribers save 10% on every bottle
Free shipping on every order!
Dr. Chasan, on RejuvaTress:
Anyone who wants thicker, lusher, more beautiful hair… anyone who wants to stop follicle failure dead in its tracks… anyone who wants the confidence and joy of feeling like a teenager again… simply has to try RejuvaTress. It's the world's only hair treatment with our "P3 Protocol." It helps improve the health of the scalp, the follicles, and each and every strand of hair on the head… RejuvaTress is a complete treatment.
- Dr. Paul Chasan
Daily Defense Against Follicle Failure
Imagine that each strand of hair was a vine in the rainforest. Now, imagine taking a vine out of the ground, and sticking it in a sealed vase, where it couldn't be watered or fertilized. First, the vine itself would get weak and wispy, then the root would die.
This is exactly what happens when follicles get "sealed off" by hormones like DHT, toxins, and inflammation. It can happen to women as early as their twenties, but it's most common during times of hormonal change, such as post-pregnancy, or during menopause.
Adding to these issues, the body produces less of the compounds that your hair needs over time. And just like with that vine from the rainforest - "If the soil is depleted, the plant can't grow."
The RejuvaTress P3 Formula For Health Hair
RejuvaTress is a triple-action formula for defending against follicle failure.
It starts protection: a Follicle Defense Complex - saw palmetto, Stinging Nettle Root, Beta Sitosterol, and Pygeum Bark Extract. Each of these ingredients has been shown to defend follicles from the harmful effects of hormones and toxins, and even help repair damaged follicles.
Then RejuvaTress provides hair with a Nutrient Complex: biotin, copper, zinc methionine, MSM, and cysteine. These ingredients nourish follicles, and provide much needed "fertilizer" for healthy new hair.
Finally, RejuvaTress helps push those nutrients to the scalp, with a Circulation Complex: Grape Seed Extract, and Green Tea Extract. Both shown to increase circulation, and defend against free radical damage.
What do customers
think of RejuvaTress?
Customer Reviews
Write a Review
Ask a Question
07/21/2021
RT

United States
Amazing Hair Supplement Vitamin
I started RejuvaTress back in Oct. 2020. Never bothered with hair growth supplements bec. I hardly heard of good ones. This one, however, has made a nice breakthrough! I noticed baby hair growing in the front, above my forehead. A ton of them, like weeds growing wildly on the ground! Now I have to manage the "baby hair" and they look best like bangs. My hairline has narrowed as well. My hairdresser commented one day that my hair has grown 40% in volume and I was elated to hear that! I am getting RejuvaTress for my 81-yr old mom, who complains of thinning hair. Hope it will work for her, too!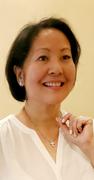 09/24/2022
Holly

United States
Rejuvatress gave me back my hair
Diagnosed with alopecia, scalp burning & horrible thinning hair. Enter Rejuvatress & 6 mo. later, my hair was not shedding & growing like crazy. One year later my hair has never been so thick, the color is gorgeous silver platinum & I have not highlighted it for the first time in 50 years! This stuff works!!! My ponytail is 2" in diameter, a new record at 67 yrs old!
09/22/2022
Connie S.

United States
ReJuvetress
So far I am loving it. My hair feels thicker. I will continue to use.
08/24/2022
Denille T.

United States
Love this product
Adds life back to my hair
08/04/2022
Victoria L.

United States
Hair condition
I was very impressed with how much better my hair condition is.I also stopped losing hair… thank you !!
07/04/2022
Leslie H.

United States
RejuvaTress
RejuvaTress has reduced the amount of hair loss in the shower. It also appears that my hair is growing faster. I have psoriasis on the back of my scalp and the flaking drives me crazy! RejuvaTress has improved this problem a great deal! Thanks Dr. Chasan for another great product!
Every individual is unique. As such, your results can and will vary. These statements have not been evaluated by the Food and Drug Administration. This product is not intended to diagnose, treat, cure or prevent any disease or illness.
The Del Mar Laboratories 90-Day Guarantee
Try RejuvaTress for a month. Or save by subscribing, or ordering 3-month or 6-month packages. No matter what you choose, you're protected by our no-hassle, guarantee: love what RejuvaTress does for your skin, or your money back.
100% No BS, 90-Day Guarantee
Subscribers save 10% on every bottle
Free shipping on every order!